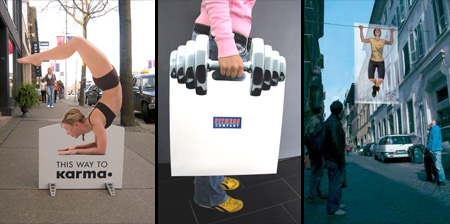 I stumbled upon a site called Toxel and in today's post they showed off lots of cool and creative ways to market yoga!  This is one site
I'm definitely adding to my Google Reader.  I'm reposting some of their pics here, but definitely check them out at www.toxel.com.  I wish I was this creative!  They say not to judge a book by its cover, but when a yoga studio has a great looking website or a book has a neato cover, doesn't it make you more interested in it?  It does for me anyway!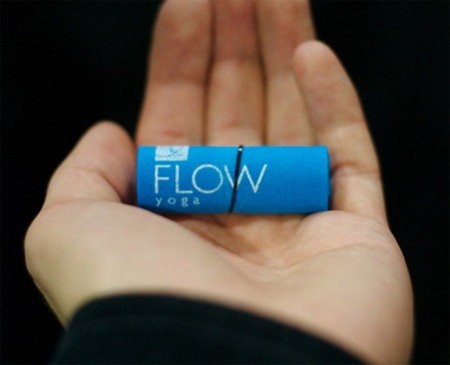 Flow Yoga made their business cards look like mini yoga mats!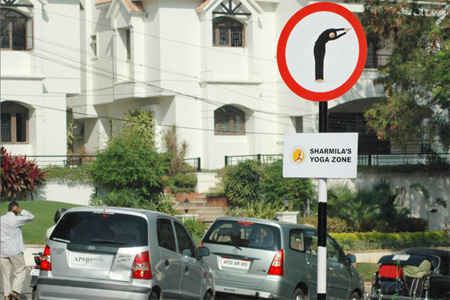 I wonder how they got this ad approved by the city… I hope tourists don't mistake it for a real street sign!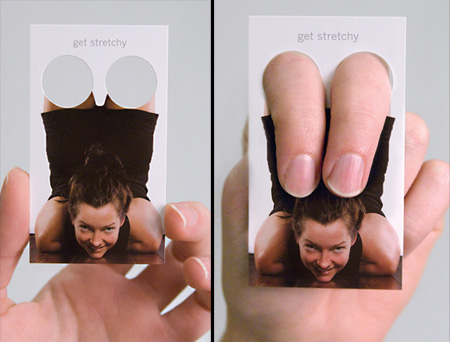 Yoga One's "Get stretchy" business cards!  I'd like to bend it like that~
Please do me a favor and click on the 2nd link below because the images are just soo cool!  I wish I had the talent to take "natural" photographs like that… they are seriously mindblowing.
For More Fun (yoga or non-yoga): Ads of the World, Faux Photoshop: 15 Incredible Images that look altered but aren't